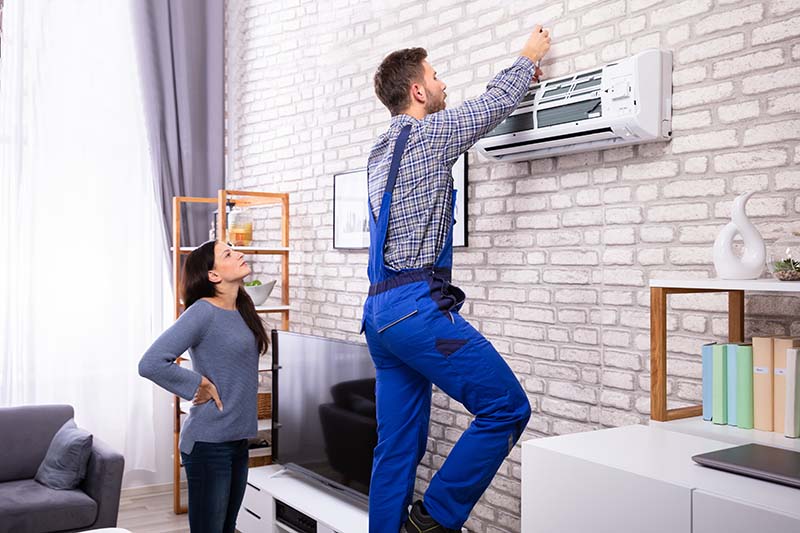 You're not alone if you live in Kensington and are looking for a reliable air conditioning maintenance service. Finding the best AC maintenance service for your needs can take time, as there are many factors to consider. Knowing what to look for can help you choose the right service to keep your air conditioning running efficiently and reliably. This blog post discusses what to consider when selecting Kensington's best air conditioning maintenance service.
Experience and Expertise
When looking for an air conditioning maintenance service in Kensington, choosing a company with experience and expertise is essential. You want a company that has been in business for many years and has a proven track record of success. The company's technicians should be highly skilled and knowledgeable in all air conditioning repair and maintenance aspects. Ask for references and reviews to ensure the company has a reputation for quality workmanship. Don't settle for less than the best when it comes to the maintenance and repair of your air conditioning system. Choose a company with the experience and expertise necessary to get the job done right.
Availability of 24/7 Services
When it comes to air conditioning maintenance, emergencies can happen at any time of the day or night. That's why choosing a company that offers 24/7 services is essential, especially during the summer months when temperatures can soar. Having access to round-the-clock services means you can rest assured that help is just a phone call away, no matter the time of day. Look for a company with a team of experienced technicians available at all times to quickly address any problems with your AC system.
Proper Licenses and Insurance
Another essential factor to consider when choosing Kensington's best air conditioning maintenance service is whether they have proper licenses and insurance. Check if the company is licensed and accredited to operate in your area and has the necessary air conditioning repair and maintenance certifications. Additionally, ensure the company is fully insured to cover any accidents or damages during their service. By hiring a licensed and insured air conditioning maintenance service, you can have peace of mind that you're entrusting your AC system to a trained and experienced professional.
Customer Service and Reputation
Choosing an air conditioning maintenance service with excellent customer service and a solid reputation is essential. Look for a company that is responsive, courteous, and professional when you call or visit their website. You should also check online reviews, testimonials, and ratings from past customers to gauge the company's quality of service. A reputable air conditioning maintenance service should have a high satisfaction rate and be willing to provide references upon request. By choosing a company with a strong customer service focus and a solid reputation, you can rest assured that you're in good hands.
Affordable Prices and Transparency in Pricing
The price is one of the most crucial factors in choosing an air conditioning maintenance service. While you only want to pay what is necessary, you also want to ensure you're not sacrificing quality for a lower cost. A good AC maintenance service will offer transparent pricing and will never overcharge you. Additionally, they should be upfront about any potential additional charges or fees. Feel free to ask for a detailed breakdown of their pricing structure to ensure you get the best value for your money. Remember that affordability should never come at the cost of quality service.
Guarantees on Services and Products
A reputable air conditioning maintenance service in Kensington should offer warranties and guarantees on their services and products. If anything goes wrong with your AC unit within a specific timeframe, the company will take care of the repairs or replacement at no additional cost. Be sure to ask about the particular terms of their warranty and guarantee policies before you hire them to ensure that you are fully covered in case of any issues. A good warranty and guarantee will give you peace of mind knowing that your AC system is in good hands.
Additional Services Offered
Aside from air conditioning maintenance, some companies also offer additional services such as installing, repairing, and replacing air conditioning units. They may also provide duct cleaning, indoor air quality testing, and HVAC system maintenance. It is essential to consider these additional services when choosing an air conditioning maintenance service as they may offer a more comprehensive approach to ensuring your workplace or home's comfort.
By considering these factors, you can ensure that you get the best possible service for your air conditioning needs and enjoy a comfortable home or workplace throughout the year.
For more information on our air conditioning maintenance services, contact us today.